Warkworth Family Doctors Who Take The Time For You
Kowhai Surgery is a friendly, community-based medical centre. Your General Practitioner is there to provide comprehensive healthcare when you are ill, as well as advice and services to keep you healthy.
Who you will see when you visit the Kowhai Surgery Medical Centre in Warkworth…
Our General Practitioners
 Dr Elspeth Dickson 
MBChB(Hons), MRCP(UK) Dip Obst. FRNZCGP
I was born and brought up in Scotland and graduated with honours from the University of Glasgow in 1987.
After completing my postgraduate Membership of the Royal College of Physicians in 1990, I moved to New Zealand where I continued to work in the hospitals, initially as a Medical Registrar and latterly completing my Diploma in Obstetrics and Gynaecology, before moving into General Practice in 1994.
I joined Kowhai Surgery in 1995 and moved to Warkworth shortly after. Since 2011 I have been a teacher and supervisor of our postgraduate registrars in General Practice. I am passionate about maintaining the highest standards in our next generation of GPs.
I am married to another local GP and we have three adult children, Isla, Kirsty and Rory. I feel privileged to be living and working in such a great area and enjoy all the challenges that General Practice brings.
Elspeth joined as Principal in January 1995
Dr Steve Maric 
MBChB; MRCGP(UK); Dip.Obst
I was born and raised in England (of Croatian/Irish stock) and graduated from Sheffield Medical School in 1988. In 1990 I arrived in New Zealand for a working holiday and stayed for 3 years. During that time I worked in a number of hospitals in Auckland and Hamilton and met my wife, Lianne.
We returned to the UK in 1993 where I completed my General Practice training. 10 years later we came back to New Zealand and now have 3 teenage children – Aidan, Elise and Nicholas.
I enjoy practising in the Warkworth area as the case load is varied, allowing me to pursue an holistic approach. I have recently started sharing registrar training duties which is rewarding. When I'm not at work I can (hopefully) be found playing sport or music.
Steve joined as Principal in May 2007
Dr Susanne Krueger  
MBChB, MRNZCGP
I was born in Germany but moved to New Zealand aged four and grew up in Warkworth.  I graduated in 2010 from the University of Auckland and then moved up to Whangarei where I worked for a couple of years at Whangarei Base Hospital.
I took some time off to get married and travel around Europe for a few months before starting my General Practice training at the end of 2012, during which I worked at Kowhai Surgery and Wellsford Medical Centre for two half-year placements.
I enjoy the variety that General Practice brings and the opportunity to have an ongoing relationship with patients.  Outside of work I like horse riding, gardening and enjoying the out-doors that this great area has to offer.
Susanne started as registrar and became full Principal in January 2014
MBChB, DCH, FRNZCGP, FARGP
I was born in Auckland but grew up in Waikari, North Canterbury. I completed my medical degree at the University of Otago graduating in 2008.
After graduating I spent three years working in the Wellington Region in the hospital system and completed a Diploma of Child Health in 2011.
In 2012 my husband and I moved to Northern Territory in Australia. I completed my GP training in Australia in 2015, including a fellowship of advanced rural general practice. Although we enjoyed the adventurous lifestyle of the outback and tropics we returned to Auckland in 2016 to start a family. My husband Simon works as a pilot for the Westpac Rescue Helicopter.
I enjoy the challenge of working in rural general practice and I am enthusiastic about providing holistic and preventative care. I am currently studying part time to complete a masters in public health and diploma of travel medicine.
I took some time off in 2018 after having our son Hugo. We are excited to settle in Warkworth area where we are currently building a house on a 5 acre block of land. In my spare time I enjoy bush walking, swimming, gardening and spending time with family.
Sophie joined as a locum in 2019 and in 2020 became a principal
It is with great sadness that I would like to advise you that I will no longer be working at Kowhai surgery from May 2022.
This is due to circumstances outside of our control.
It has been such an honour and a privilege to walk the "wellness journey" with you all. Each one of you have impacted me in one way or another, and I hope that I have helped in some small way.
Never underestimate your body's innate capacity to heal and your mind's incredible power to control- for better or for worse!
Look after yourself, and be gentle with yourself and each other.
 Casual Locum 
BSc MBChB FRNZCGP
I was born in Nelson NZ and graduated from the Auckland Medical School in 1974.
I have worked in hospitals' in NZ, Western Australia, UK and the Rheumatology Hospital in Rotorua.
I have been in General Practice since 1980 in North County and moved to the Rodney District in 2018.
I particularly enjoy dermatology and musculoskeletal medicine and teaching medical students during their introduction to G.P.
I am married with three children and three grandchildren, so far.
My hobbies include beekeeping, watercolour painting, gardening, languages, travel and anything scientific.
I will be having a regular appearance at Kowhai Surgery, as a locum, over the next few years.
IF THIS IS AN EMERGENCY PLEASE DIAL 111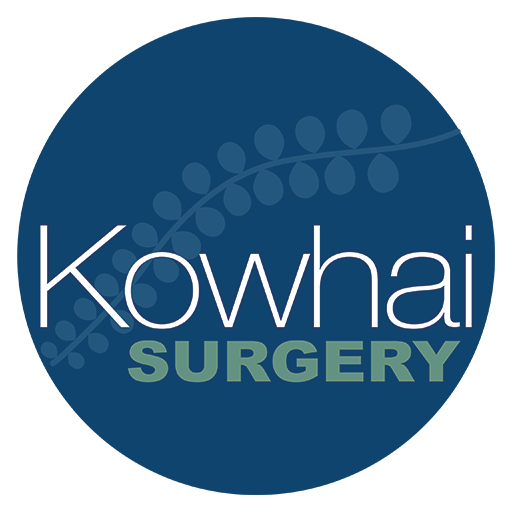 Postal Address
PO Box 285,
Warkworth
Auckland 0941
Monday to Thursday
8am to 5.30pm
Friday
8am to 5pm
After Hours
Saturday Morning
8am to 12 noon   Shared with Warkworth Medical Centre
After hours Phone Triage 24/7, call 09 425 7358