Kowhai Surgery – All the health care you need
Links to sites on how to …
Portals 
Order Prescriptions and make appointments online. See your test results and other personal details with level two access.
ConnectMed Portal  :
See FAQ below for more inforamtion and trouble shooting .
What do you need:
A personal  email address, a password [you choose] and have the correct details at the surgery to match the details you put into the system. 
If I dont have an email address?
How do I Login /Join?.
 Do you have a login for ConnectMed already ?
1. Yes: 
Then you just have to change your practice settings to Kowhai Surgery once you have logged in. Please note your details must match what we have at the Surgery.
2. No:  Option One – Level Two: 
You will then have full access to scripts, test results, allergies and immunisations.
Contact the practice show some ID ideally at next visit or pop in.  To link you to the portal, we will send an email link for you to activate your account. You will have 7 days to activate. 
At this stage you will be asked to provide a password of your choice for the account.  
3. No: Option Two – Level One :
This will allow you to  make appointments only. No personal details available.
Go to ConnectMed site and "Join". Please note to access Kowhai Surgery your details must be the same that is held on your file at surgery. Email and Name. If they are different you will not be able to access. 
You will have to contact the Surgery to be upgraded to include your other person details. Please note we will require some type of identification to do this. 
Inhalers 
Short videos of how to use your inhalers and Spacers. 
Clexane [Enoxaprin] 
What is it and  video on how to  administer.
Insulin 
Short videos of how to set up and administer  insulin 
Blood glucose levels 
Short videos of how to use glucometer to tests blood glucose.
IF THIS IS AN EMERGENCY PLEASE DIAL 111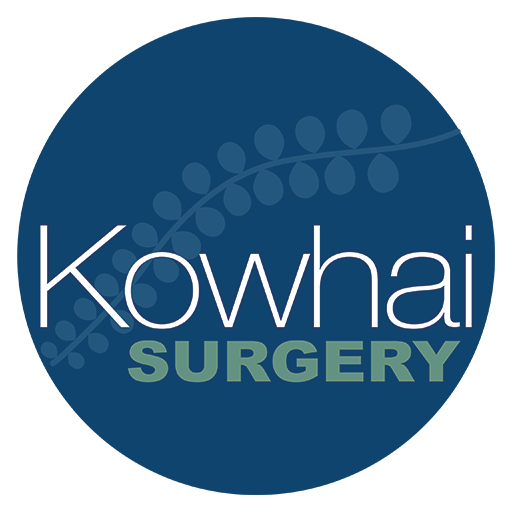 Postal Address
PO Box 285,
Warkworth
Auckland 0941
Monday to Thursday
8am to 5.30pm
Friday
8am to 5pm
After Hours
Saturday Morning
8am to 12 noon   Shared with Warkworth Medical Centre
After hours Phone Triage 24/7, call 09 425 7358